The blue chip of scout troops
With history and traditions almost as old as Scouting itself. We are known for our esprit de corps, discipline, uniforms, marching, outdoor skills, high standards, older boys, pup tents, and our rousing troop song.
Sponsored by Salem United Methodist Church in Ladue, Missouri (a suburb of St. Louis). The troop meets every Wednesday at 6:30 pm sharp.
1200 S. Lindbergh Blvd.
St. Louis, MO 63131
cub pack 17
Cub Scouts is for girls and boys in grades K-5 (or ages 5-10). From the thrill of shooting an arrow to learning how to transform a block of wood into a race car, Cub Scouts is one thrill after another. Cub Scouts promotes activities that lead to personal responsibility, self-confidence, social skills, respect, and honesty.
Visit the Pack 17 Facebook page for more information.
The pack meets at Salem United Methodist Church.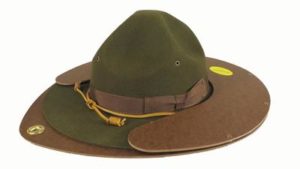 Developed in the 1950s as a way to keep our campaign hats straight and sharp, we have since sold them to troopers, the military, National Park Service and fellow scouters. 100% of the proceeds goes towards supporting our operations as well as funding a scoutership program. Assembled by the boys themselves out of USA made materials.